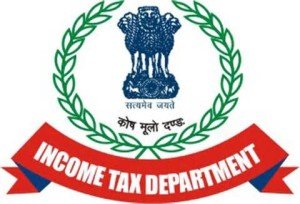 The Central Government has been empowered by Entry 82 of the Union List of Schedule VII of the Constitution of India to levy tax on all income other than agricultural income (subject to Section 10(1)). The Income Tax Law comprises The Income Tax Act 1961, Income Tax Rules 1962, Notifications and Circulars issued by Central Board of Direct Taxes (CBDT), Annual Finance Acts and Judicial pronouncements by Supreme Court and High Courts.The government of on taxable income of all persons including individuals, Hindu Undivided Families (HUFs), companies, firms, association of persons, body of individuals, local authority and any other artificial judicial person. Levy of tax is separate on each of the persons. The levy is governed by the Indian Income Tax Act, 1961. The Indian Income Tax Department is governed by CBDT and is part of the Department of Revenue under the Ministry of Finance, Govt. of India. Income tax is a key source of funds that the government uses to fund its activities and serve the public.
Name of the Organization: Income Tax Department (ITD)
Official Site: www.incometaxindia.gov.in
Vacancies: nearly 20,750 vacancies
Job Category: Central Government
Job Role:
Income Tax Officer
AO Cadre
PS cadre
Inspector of income Tax
Executive Assistants
TA/Steno Grade-II/Driver
Notice Server/LDC/Driver
Group C
Education Qualification: Candidate should have completed his/her Bachelor Degree with Mathematics/Statistics and Science background from any recognized University.
Having typing speed of minimum speed of 20 wpm in English and 15 wpm in Hindi
Age Limit:
Candidate's minimum age should not be less than 18 years and not more than 35 years to apply for Income tax recruitment. Age relaxation for reservation categories is applicable as per the norms of government.
Important Links::
For the OFFICIAL Website:: http://www.incometaxindia.gov.in/