Indian SRO Recruitment 2016 for 375 Various Vacancy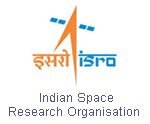 ISRO which is involved in R&D of space science and technology for serving our country, helping in achieving self-reliance, designing and building launch vehicles (LVs), remote satellites and launch them successfully. Thereby it indirectly help strive the national areas like television broadcasting, meteorological, telecommunication departments, etc to get success in the field of space. In addition to this it also involves in research technologies for reusable LVs, Human spacelift programmes, advanced semi-cryogenic and air breathing propulsion engines, satellite based navigation systems, advanced communication systems, imaging sensors, planetary explorations, etc. Indian SRO Recruitment 2016 invites candidates to fill the challenging jobs that require innovation and create next generation infrastructure required in the field of space, planetary exploration and more. Indian SRO Recruitment 2016 calls on the young graduates for filling up the post of  Scientist/Engineer 'SC' whose normal pay scale will be  15600 – 39100 INR (Indian Rupees) along with the grade pay of 5400/- INR. There are total of 216+ 109+ 50 vacancies available in from Electronics, Mechanical and Computer Science disciplines respectively. Out of the total vacancies available for Indian SRO Recruitment 2016  with respect to each discipline, 4 vacancies from electronics, 2 vacancies from mechanical and 3 vacancies computer science streams are to be filled up at Physical Research Laboratory (an autonomous body) located at Ahmedabad.
Indian SRO Recruitment 2016 for 375 Various Vacancy Detais::
Name of the organisation:: Indian Space Research Organization (ISRO)
Name of Post :: Scientist/Engineer `SC'
Educational qualification:: BE/B.Tech, AMIE/Grad IETE, Freshers (BE/B.Tech in 2015-16) whose degree is available by 31/08/2016.
Age Limit: Applicants should not exceed 35 years of age as on 25.05.2016 . Age relaxation for Ex- Serviceman and disabled persons are applicable as per the Government orders.
Number of vacancies:: 375
Job Payscale:: 15600 – 39100 INR with pay grade of 5400 INR.
Location of the job ::All over India
Application fee:: Application fee of 100 should be paid after registration. Payment challan form should be downloaded (triplicate) and the amount should be remitted to nearest SBI on Receipt Account (32034064593) using personalized payment challan of SBI in the prescribed dates. One challan is retained by SBI. Of the other 2 copies one is retained by candidate and the remaining challan is to be sent to Administrative Officer (ICRB), ISRO Headquarters, Antariksh Bhavan, New BEL Road, Bengaluru – 560094 by 'ORDINARY POST ONLY' super-scribing in the envelope "ICRB – RECRUITMENT OF SCIENTIST/ENGINEER 'SC' within 7 days of filing of application form and not later than 01.06.2016. Payment should be only made through cash deposit.
Eligibility Criteria: BE/B.Tech or equivalent with 65% minimum aggregate in all semesters or CGPA of 6.84 on a ten scale. AMIE/Grad IETE candidates must possess minimum of 65% marks or CGPA 6.84 in section B alone. Freshers who are going to complete the BE/B.Tech course in 2015-16 can also apply for these post if the final Degree is available by 31/8/2016.
Selection process for Indian SRO Recruitment 2016 for 375 Various Vacancy:
For eligible candidates there will be written test on 03.07.2016 conducted at Ahmedabad, Bhopal, Bengaluru, Chennai, Guawahati, Hyderabad, Kolkata, Mumbai, New Delhi and Thiruvananthapuram. (Test centers may be changed/cancelled ). Email will be sent in last week of June 2016 as call letters to candidates who are eligible to write the test. Candidates will be shorted after the written test for an interview whose schedule will be notified later. Applicants who secure min. 60% in interview will be eligible for empanelment in selection panel in the order of merit.
How to apply for Indian SRO Recruitment 2016 for 375 Various Vacancy:
Online only. Online only applications are available at the website (www.isro.gov.in) between 05.05.2016 and 25.05.2016. Candidates should properly mention email address on the application which is also compulsary. Upon registration, candidates will be alotted with a registration number which should be saved carefully as it will be required for the future references. Candidates who are already employed must attach no objection certificate issued with current employer along with the application with name and Reg. No at the reverse side of application.
Steps to apply Online::
Online only application same as How to Apply section.
Important dates for Indian SRO Recruitment 2016:
1 Start date:Applications available online between 05.05.2016 and 25.05.2016.
2 last date: Applications should be submitted on or before 01.06.2016.
3 Fees date: Applications should be submitted on or before 01.06.2016.
4 Exam date: 03.07.2016.
Important inks for Indian SRO Recruitment 2016::
1 For the OFFICIAL Website:: http://www.isro.gov.in/
2 For the Detailed ADVT Notification:: CLICK HERE