Railtel Recruitment 2015 for 53 Engineers Vacancy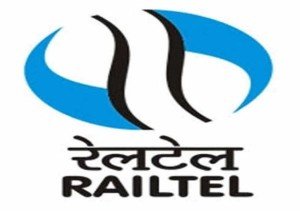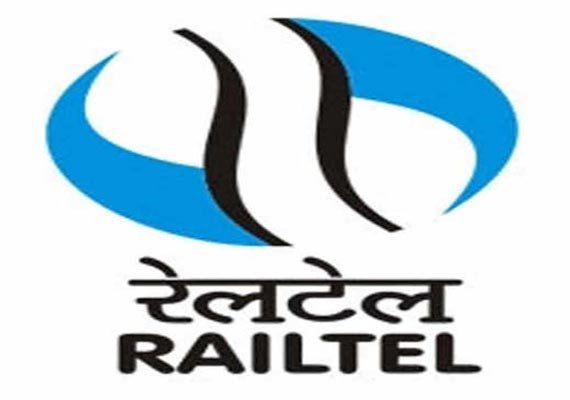 Railtel recruitment 2015 have released the notification for recruitment of the candidates in the Railtel for the year 2015 which has been released by them. Railtel has released their notification recruitment for academic year 2015-2016. Railtel notification is available in their official website. Applicants those who are in search and also in the need of Latest jobs in the Railtel can apply for their current recruitment vacancies available at present . Railtel application for the requirement of the candidates is available in their official website. The official website of the Railtel is available at the web address @ http://www.railtelindia.com/.
If you are looking for Railtel jobs? then the Railtel recruitment 2015 have released a notification for the recruitment of the Various level posts that are like assistant level recruitment. Railtel is one of the central government organisation hence the candidates who are thinking to Work in the Railtel and also for those aspirants who are looking for latest central and State govt jobs must utilize this opportunity. Railtel recruits huge number of people every year. Huge numbers of applicants are interested to apply for this recruitment hence any of the pplicants who are in search of upcoming govt jobs can apply for this recruitment. Candidates can refer the notification which is being released by the Railtel before applying to Railtel recruitment 2015. The eligibility criteria which are required by the candidates are available in the notification that is published in the Railtel notification. Railtel Recruitment 2015 for 53 Engineers Vacancy
Railtel Recruitment 2015 for 53 Engineers Vacancy Details::
Company Name :   RailTel Corporation of India Limited (RCIL)
Vacancy Name : Senior, Deputy Manager
Educational Qualification : B.E/B.Tech, B.sc
Total No of Vacancy : 53 Post
Salary : Rs.16,400-50,500/- p.m
Job Location : Gurgaon
Last Date to Apply for this job : 31/7/2015
Address for the Job Vacancy : RAILTEL CORPORATION OF INDIA LIMITED (A Government of India Undertaking under Ministry of Railways) Corporate Office: Plot no. 143, Sector-44, Gurgaon -122003.
Selection Procedure for RailTel Corporation of India Limited (RCIL) Railtel Recruitment 2015 – Senior, Deputy Manager Post:
Candidates can apply on or before 31/7/2015.
Selection process involves written test of 3 hours duration in pen-paper mode followed by interview of candidates shortlisted on the basis of marks in written examination. The written examination and interview shall be of maximum 150 and 50 marks respectively.
The standard of questions on professional subject will be commensurate with the specified educational/ professional qualification or requisite experience in areas specified for the post.
The written examination will be conducted at Delhi, Hyderabad, Kolkata and Mumbai. RailTel, for administrative reasons, however, reserves the right to direct the candidate to appear for written test at any other city.
Question papers shall be set in English only.
How to apply for Senior, Deputy Manager Vacancy in RailTel Corporation of India Limited (RCIL) Railtel Recruitment 2015:
The candidates will have to send their applications complete in all respect as per enclosed Proforma along with all relevant self-attested documents and application processing fee in the form of a demand draft of Rs. one thousand only (Rs.five hundred only for SC/ST/PH) drawn in favour of 'RailTel Corporation of India Limited' payable at 'Gurgaon' or 'Delhi' by ordinary post to Deputy General Manager (P&A)-II, RailTel Corporation of India Limited, Plot no. 143, Sector-44, Gurgaon-122003 so as to reach latest by 18:00 hrs. on 31.07.2015. The envelope should be super scribed with 'Name of the post applied for……………..'. Applicants should clearly note that RailTel will in no case be responsible for non-receipt of their application or any postal delay in receipt thereof on any account whatsoever.
Important dates to remember :
Last Date to Apply for this job 31/7/2015.
Important Links for Railtel Recruitment 2015::
For the OFFICIAL Website:: http://www.railtelindia.com/
For the Detailed ADVT Notification:: CLICK HERE
Railtel Recruitment 2015 Company Profile::
RailTel Corporation a "Mini Ratna (Category-I)" PSU is one of the largest neutral telecom infrastructure providers in the country owning a Pan-India optic fiber network on exclusive Right of Way (ROW) along Railway track. The OFC network covers all important towns & cities of the country and several rural areas covering 70% of India's population. RailTel with strong nationwide presence is committed to bring cutting edge technology and offer innovative services to the Indian Telecom market. RailTel is in the forefront in providing nationwide Broadband Telecom & Multimedia Network in all parts of the country in addition to modernization of Train operations and administration network systems. With its Pan India high capacity network, RailTel is working towards creating a knowledge society at various fronts. Presently, RailTel has created over 45000 RKMs of fiber network connecting over 4500 cities/towns on the network including several rural areas. The network is supported by multiple of 10G/2.5G based STM-64/16 system rings. In addition, RailTel has also provided over 10500 KM of network with DWDM systems with 100G/400G capacity which is targeted to be further expanded to additional 14000 KM within a year to cover all major cities of the country. RailTel also has a MPLS network with core on 10G capacity along with NGN system to support various IP enabled services.