UPSC Recruitment 2015 for 375 Posts in Union Public Service Commission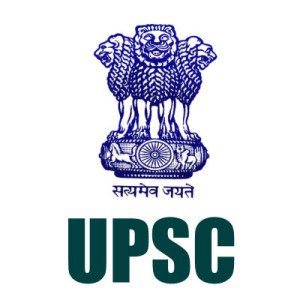 UPSC recruitment 2015 have released the notification for recruitment of the candidates in the UPSC for the year 2015 which has been released by them. UPSC has released their notification recruitment for academic year 2015-2016. UPSC notification is available in their official website. Applicants those who are in search and also in the need of Latest jobs in the UPSC can apply for their current recruitment vacancies available at present . UPSC application for the requirement of the candidates is available in their official website. The official website of the UPSC is available at the web address @ http://www.upsc.gov.in/.
If you are looking for UPSC jobs? then the UPSC recruitment 2015 have released a notification for the recruitment of the Various level posts that are like assistant level recruitment. UPSC is one of the central government organisation hence the candidates who are thinking to Work in the UPSC and also for those aspirants who are looking for latest central and State govt jobs must utilize this opportunity. UPSC recruits huge number of people every year. Huge numbers of applicants are interested to apply for this recruitment hence any of the pplicants who are in search of upcoming govt jobs can apply for this recruitment. Candidates can refer the notification which is being released by the UPSC before applying to UPSC recruitment 2015. The eligibility criteria which are required by the candidates are available in the notification that is published in the UPSC notification. UPSC Recruitment 2015 for 375 Posts in Union Public Service Commission
UPSC Recruitment 2015 for 375 Posts in Union Public Service Commission Details::
Company Name :   Union Public Service Commission (UPSC)
Vacancy Name : NATIONAL DEFENCE & NAVAL ACADEMY EXAMINATION (II) 2015
Educational Qualification : 10TH, 12TH
Total No of Vacancy : 375 Posts
Salary : Rs.15,600-90,000 /- p.m
Job Location : Across India
Last Date to Apply for this job : 17/07/2015
Address for the Job Vacancy : Directorate General of Recruiting, Army HQ, West Block-III, R.K. Puram, New Delhi-110066 and for Naval Academy candidates to 'Naval Headquarters, DMPR, OI&R Section, Room No. 204, 'C' Wing, Sena Bhavan, New Delhi-110011.
FEE for UPSC Recruitment 2015 :
Candiates (excepting SC/ST candidates/ Sons of JCOs/NCOs/ORs specified in Note 2 below who are exempted from payment of fee) are required to pay a fee of Rs. 100/- (Rupees Hundred only) either by depositing the money in any Branch of SBI by cash, or by using net banking facility of State Bank of India/ State Bank of Bikaner & Jaipur/State Bank of Hyderabad/State Bank of Mysore/ State Bank of Patiala / State Bank of Travancore or by using Visa/Master Credit/ Debit Card.
Selection Procedure for UPSC Recruitment 2015 – NDA & NA (II) Exam 2015 Post:
Candidates can apply on or before 17/07/2015. The detailed information about the selection procedure is mentioned in the recruitment notification and the candidates may apply for the posts after they read thoroughly the notification.
How to apply for NDA & NA (II) Exam 2015 Vacancy in Union Public Service Commission UPSC Recruitment 2015 :
Candidates are required to apply Online by using the website http://www. upsconline.nic.in Detailed instructions for filling up online applications are available on the abovementioned website. NOTE – 1: The applicants are advised to submit only single appliation; however, if due to any unavoidable situation, if he submits another/multiple applications, then he must ensure that application with the higher RID is complete in all respects like applicants' details, examination centre, photograph, signature, fee etc. The applicants who are submitting multiple applications should note that only the applications with higher RID (Registration ID) shall be entertained by the Commission and fee paid against one RID shall not be adjusted against any other RID.
Important dates to remember :
LAST DATE FOR SUBMISSION OF APPLICATIONS : The Online Applications can be filled upto 17th July, 2015 till 11.59 PM after which the link will be disabled.
Important Links for UPSC Recruitment 2015 ::
For the OFFICIAL Website::http://www.upsc.gov.in/
For the Detailed ADVT Notification  :: CLICK HERE
For the ONLINE Application :: CLICK HERE
UPSC Recruitment 2015 Company Profile::
Indianisation of the superior Civil Services became one of the major demands of the political movement compelling the British Indian Government to consider setting up of a Public Service Commission for recruitment to its services in the territory. The first Public Service Commission was set up on October 1st, 1926. However, its limited advisory functions failed to satisfy the people's aspirations and the continued stress on this aspect by the leaders of our freedom movement resulted in the setting up of the Federal Public Service Commission under the Government of India Act 1935. Under this Act, for the first time, provision was also made for the formation of Public Service Commissions at the provincial level. aThe Constituent Assembly, after independence, saw the need for giving a secure and autonomous status to Public Service Commissions both at Federal and Provincial levels for ensuring unbiased recruitment to Civil Services as also for protection of service interests. With the promulgation of the new Constitution for independent India on 26th January, 1950.