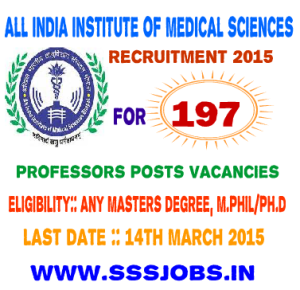 All India Institute of Medical Sciences Patna is one of the six AIIMS established under Pradhan Mantri Swasthya Suraksha Yojna to bring the most sophisticated healthcare to the last man in the queue. They will deliver this by creating a compassionate, caring, creative and clinical health work force with the logistics to integrate with the existing health care system and to build the capacity through collaboration and integration so that the common man gets the care at his/ her door step. In this direction AIIMS Patna wishes to empower and enlighten the bystander to act correctly in case of disaster or medical emergency through a innovative net based Tele- Education program called SANKAT MOCHAN NAGRIK. Another people friendly direction is to create young service oriented "chattisas" in Panchayats of Bihar who will facilitates communication between the institute & the Local population and help patients to get friendly consultation and services from the institute In these two innovative ways, AIIMS Patna would be different from any tertiary care center in the world. AIIMS Patna Recruitment 2015 for 197 Professors Posts Vacancies
AIIMS Patna Recruitment 2015 for 197 Professors Posts Vacancies Details::
Company Name All India Institute of Medical Sciences (AIIMS Patna)
Vacancy Name Assistant Professor & More Vacancies
Educational Qualification Any Masters Degree, M.Phil/Ph.d
Total No of Vacancy 197 Post
Salary NA
Job Location Patna
Last Date to Apply for this job 14/3/2015
Address for the Job Vacancy The Administrative Officer Administrative Block, All India Institute of Medical Sciences Phulwarisharif, PATNA – 801 505
DETAIL OF ALL INDIA INSTITUTE OF MEDICAL SCIENCES (AIIMS PATNA) ASSISTANT PROFESSOR & MORE VACANCIES RECRUITMENT:
Online application invited from Indian Citizens for filling up faculty positions on direct recruitment basis.
Professor :- 30 posts
Additional Professor :- 25 posts
Associate Professor :- 62 posts
Assistant Professor :- 80 posts
GENERAL INSTRUCTIONS
The All India Institute of Medical Sciences, Patna is an autonomous body established under Act of Parliament.
Service under the Institute is governed by that Act and the Rules & Regulations framed there under.
All the posts carry usual allowances as admissible to Central Government Employees of similar status.
Upper Age Limit: The maximum age of a candidate at the time of recruitment to the services of the Institute shall normally be 50 (Fifty) years. However, relaxable for Government Servants, Scheduled Castes, Scheduled Tribes or otherwise exceptionally qualified applicants up-to 5 years and 3 years in the case of Other Backward Classes candidates. Upper age limit will be taken as on closing date of submission of applications.
The requisite experience in respect of aforesaid vacant faculty posts is relaxable at the discretion of Selecting Authority by one year for the candidates belonging to SC and ST categories.
3% reservations for Physically Handicapped shall be provided on horizontal basis.
The effective date up-to which the requisite experience must be completed will be 31-12-2015.
Application Fee: – Rs. 1000/- (Rs. 500/- for SC/ST candidates). The application fee once remitted shall not be refunded. The candidates can pay the prescribed application fee online through Net banking/Debit Card/Credit Card. Transaction/Processing fee, if any, as applicable, shall be payable to the Bank by the Candidate. (Physically handicapped candidates (>40% disability) are exempted from paying the application fee. )
The applicants, who do not have requisite qualifications up to the last date for submission of applications, will not be considered.
Candidates can submit applications online only, and must read the instructions, help manual and other details carefully and follow the instructions given therein while making online submission of their applications. The link for submission of on line application in respect of above said faculty posts will open w.e.f. 07.02.2015.
Last date for online submission of application: 14.03.2015 by 05:00 pm.
The candidates must submit attested copies of their certificates, degrees and other relevant testimonials along-with a printout of the submitted application, within fifteen days of submission of online application at the below mentioned address: The envelop must be super scribed as "Application for Faculty position as Prof. / addl. Prof. / Associate Prof. / Asst. Prof. in the Subject _____________. The Administrative Officer Administrative Block, All India Institute of Medical Sciences Phulwarisharif, PATNA – 801 505
Last date for receipt of hard copy of application along with supporting documents by Speed Post / Regd. Post ONLY is 31.03.2014 (05.00 pm). (Delivery of application and documents in person/by hand / courier will NOT be entertained) Physically handicapped candidates who have been exempted from paying the application fee are to send the self attested copy of the Certificate of disability from competent authority.
Applications lacking complete information as per the proforma and non-remittance of requisite application fee as well as failure in submission of copies of relevant documents after online submission of application, will liable to be rejected without any communication.
The online application form in PDF format along-with details of prescribed qualifications and experience and other relevant information in respect of above faculty posts are available through a link on the website: www.aiimspatna.org / www.aiimspatnaexam.edu.in.16. The applicants already in regular employment shall have to produce NO OBJECTION CERTIFICATE from their present employer at the time of interview.
The employees of the Institute will be governed by the New Pension Scheme as per the provision contained in the Ministry of Finance, Department of Economic Affairs (ECB & PR Division), Notification No.5/7/2003-ECB&PR dated 22.12.2003.
The period of probation is two years.
The post(s) is/are whole time and private practice of any kind is prohibited.
The persons belonging to SC/ST/OBC/Physically Handicapped persons must submit the certificate in the requisite proforma duly issued by the authority concerned.
While every effort will be made to provide residential accommodation to the faculty appointed at the Institute subject to availability but in view of the paucity of the residential accommodation in the campus it may not be possible to provide accommodation in every case. In the event that no accommodation is provided, necessary H.R.A. as admissible to Central Government Servants of similar status stationed at Patna will be provided.
The advertisement published in various newspapers and Employment News vide Advt. No. AIIMS/Pat/183/Gr 'A'/2013 dated 19-08-2013 in respect of faculty post are hereby treated as cancelled/withdrawn. Application fee received therein will be refunded in the due course.
Canvassing of any kind will be a disqualification.
The AIIMS, Patna reserves the rights to increase or decrease the number of vacancies.
The institute reserves the right to fill or not to fill any or all post without assigning any reason.
Please ensure your eligibility criteria laid down for various Job Positions as mentioned in the respective Job Advertisement (Link to the Job Advertisement). It is totally your responsibility. Any misinformation detected at any stage can render the application and all subsequent achieves thereof null & void ab initio. The legal administrative and financial consequences will have to be borne by the applicant. The decision of the Institute in the matter shall be final and binding to you.
All disputes shall be subject to the jurisdiction to Court of law at Patna.
SELECTION PROCEDURE FOR ALL INDIA INSTITUTE OF MEDICAL SCIENCES (AIIMS PATNA)- ASSISTANT PROFESSOR & MORE VACANCIES POST:
Candidates can apply on or before 14/3/2015.
No detailed information about the selection procedure is mentioned in the recruitment notification.
HOW TO APPLY FOR ASSISTANT PROFESSOR & MORE VACANCIES VACANCY IN ALL INDIA INSTITUTE OF MEDICAL SCIENCES (AIIMS PATNA):
The candidates must submit attested copies of their certificates, degrees and other relevant testimonials along-with a printout of the submitted application, within fifteen days of submission of online application at the below mentioned address: The envelop must be super scribed as "Application for Faculty position as Prof. / addl. Prof. / Associate Prof. / Asst. Prof. in the Subject _____________. The Administrative Officer Administrative Block, All India Institute of Medical Sciences Phulwarisharif, PATNA – 801 505
IMPORTANT DATES TO REMEMBER :
Last Date to Apply for this job 14/3/2015
Important Links::
For the OFFICIAL Website :: http://aiimspatna.org/
For the Detailed ADVT Notification:: CLICK HERE