MDL Recruitment 2015 for 330 Vacancies Mazagon Dock Limited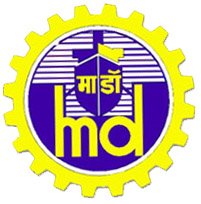 MDL recruitment 2015 have released the notification for recruitment of the candidates in the MDL for the year 2015 which has been released by them. MDL Recruitment 2015 has released their notification recruitment for academic year 2015-2016. MDL Recruitment 2015 notification is available in their official website. Applicants those who are in search and also in the need of Latest jobs in the MDL can apply for their current recruitment vacancies available at present . MDL for the requirement of the candidates is available in their official website. The official website of the MDL Recruitment 2015 is available at the web address @ http://www.mazagondock.gov.in/
If you are looking for MDL jobs? then the MDL recruitment 2015 have released a notification for the recruitment of the Various level posts that are like assistant level recruitment. MDL is one of the central government organisation hence the candidates who are thinking to Work in the MDL and also for those aspirants who are looking for latest central and State govt jobs must utilize this opportunity. MDL recruits huge number of people every year. Huge numbers of applicants are interested to apply for this MDL recruitment 2015 recruitment hence any of the applicants who are in search of upcoming govt jobs can apply for this recruitment. Candidates can refer the notification which is being released by the MDL before applying to MDL recruitment 2015. The eligibility criteria which are required by the candidates are available in the notification that is published in the MDL notification for the recruitment of MDL recruitment 2015. MDL Recruitment 2015 for 330 Vacancies Mazagon Dock Limited
MDL Recruitment 2015 for 330 Vacancies Mazagon Dock Limited Details::
Company Name :   Mazagon Dock Limited (MDL)
Vacancy Name : Technical Staff and Operatives
Educational Qualification : 10TH, 12TH, Any Graduate
Total No of Vacancy : 330 Post
Salary : Rs.6,000-8,000/- p.m
Job Location : Mumbai
Last Date to Apply for this job : 20/8/2015
Address for the Job Vacancy : MAZAGON DOCK SHIPBUILDERS LIMITED A Government of India Undertaking Mumbai – 400010.
Selection Procedure for Mazagon Dock Limited (MDL) – Technical Staff and Operatives Post:
Candidates can apply on or before 20/8/2015
For the posts at Sr.No 2 to 5 Written Test will be conducted followed by Interview.
For the other post Interview will be conducted followed by Trade Test
How to apply for Technical Staff and Operatives Vacancy in Mazagon Dock Limited MDL Recruitment 2015 :
Application in the format given at the end of this advertisement may be down loaded from our website www.mazagondock.gov.in under the head 'Career-Non-Executives' and sub head "ADVERTISEMENT REF. NO HR-REC-NE/78/2015".The application should be filled legibly in Hindi, Marathi or English in Block letters on an A-4 size paper. Application not submitted in format may be rejected.
A separate application for each trade has to be submitted in case the applicant desires to apply for more than one post.
Candidates must attach self attested copies of certificates in support of their age, qualification, experience, caste certificate, defence discharge certificate & driving licence along with the application. Candidates are also advised to bring all original certificates for verification during interview. The OBC candidates seeking reservation are required to attach valid certificate regarding OBC (Non-Creamy Layer status) issued by the Competent Authority in prescribed format only.
The candidates should fill the application in the prescribed format in all respects. Candidates should send their applications along MDL's Challan copy & all enclosures to DGM (HR-Rec-NE), Recruitment Cell, Service Block- 3rd Floor, Mazagon Dock Limited, Dockyard Road, Mumbai-400010 on or before 20/08/2015 through courier or by post only. Indicate "Post Applied For: ____________" on the Envelope. Internal candidates who are meeting the qualifying requirements may apply for Higher Grades irrespective of the date of completion of their contractual period.
Important dates to remember :
Last Date to Apply for this job 20/8/2015
Important Links for MDL Recruitment 2015::
For the OFFICIAL Website::http://www.mazagondock.gov.in/
For the Detailed ADVT Notification :: CLICK HERE
MDL Recruitment 2015 Company Profile::
Mazagon Dock Limited, aptly called "Ship Builder to the Nation", is the India's leading Shipyard. Main activities are construction of state-of-the-art warships and submarines with facilities situated at Mumbai and Nhava. We have the capability to build warships, submarines, merchant ships upto 30,000 DWT. For outfitting work, the company has a large number of workshops with sophisticated equipment and machines specific to hull fabrication and ship construction work. The Company has qualified manpower to implement CAD/CAM/CIM using the latest ship design software's, operating from a number of work stations having the latest computer hardware to provide, up to date design and production support, commensurate with for the yard's capabilities. The workforce is well trained various disciplines. Regular training programmes keep the men technologically abreast of the latest techniques of their profession. MDL Recruitment 2015 for 330 Vacancies Mazagon Dock Limited is the current vacancy available for its current year 2015 for its recruitment process 2015.